Organic International Spiced Tofu
If you think of tofu as bland and mushy, then you haven't met this worldly tofu. We mix herbs and spices in before the organic tofu is pressed, creating an intensely flavorful and firm product. Quick and healthy food for taste bud travelers!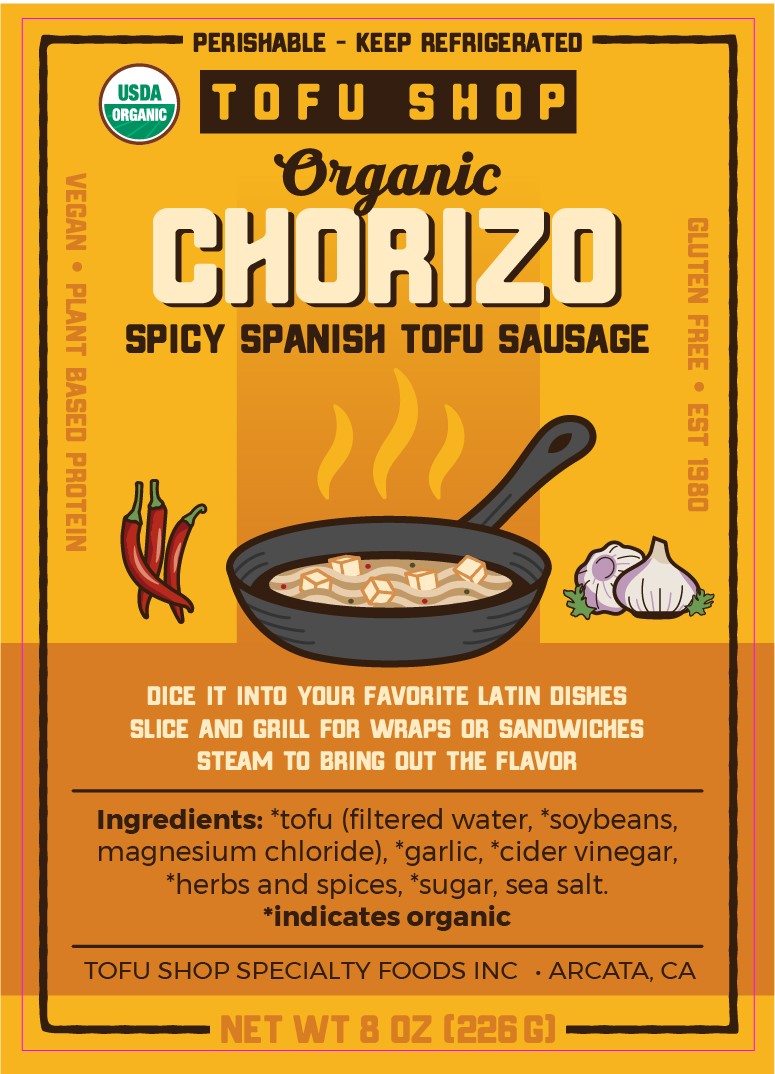 Organic Chorizo
8 oz. package
Inspired by the spicy Spanish sausage, this organic tofu alternative has all the flavor without the high fat and cholesterol content.
Ingredients: organic tofu (filtered water, organic soybeans, magnesium chloride), organic garlic, organic cider vinegar, organic herbs and spices, organic sugar, sea salt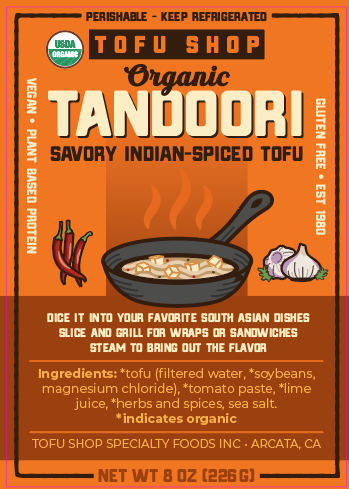 Organic Tandoori
8 oz. package
Our homemade blend of curry spices gives this organic tofu the famous Tikka flavors of North India
Ingredients: organic tofu (filtered water, organic soybeans, magnesium chloride), organic tomato paste, organic lime juice, organic herbs and spices, organic cayenne, sea salt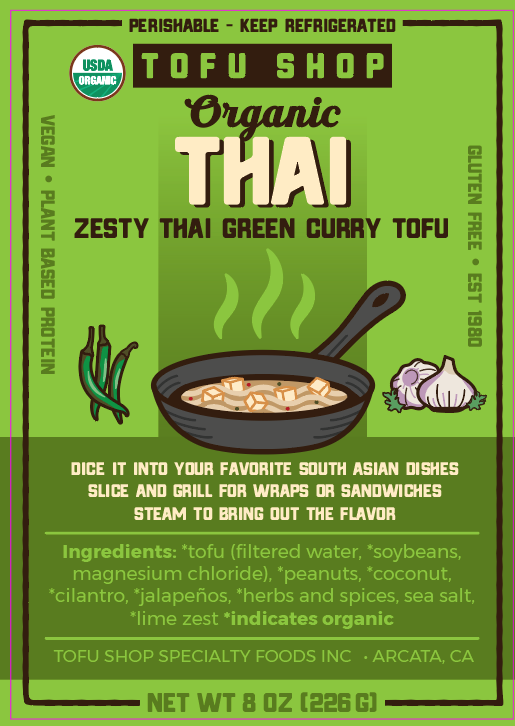 Organic Thai
8 oz. package
Fresh cilantro, lime, coconut and peanuts help this organic tofu bring Thailand to your kitchen
Ingredients: organic tofu (filtered water, organic soybeans, magnesium chloride), organic peanuts, organic coconut, organic cilantro, organic jalapeño pepper, organic herbs and spices, sea salt